FutEra leverages Alberta's resource industry innovation and experience to create transitional power and sustainable infrastructure solutions to commercial markets and communities, both in Canada and globally

Natural Gas Power Projects with Carbon Capture Utilization and Storage (CCUS)


Renewable Energy Projects
Solar - Wind - Storage
Pumped Hydro

Sustainable Infrastructure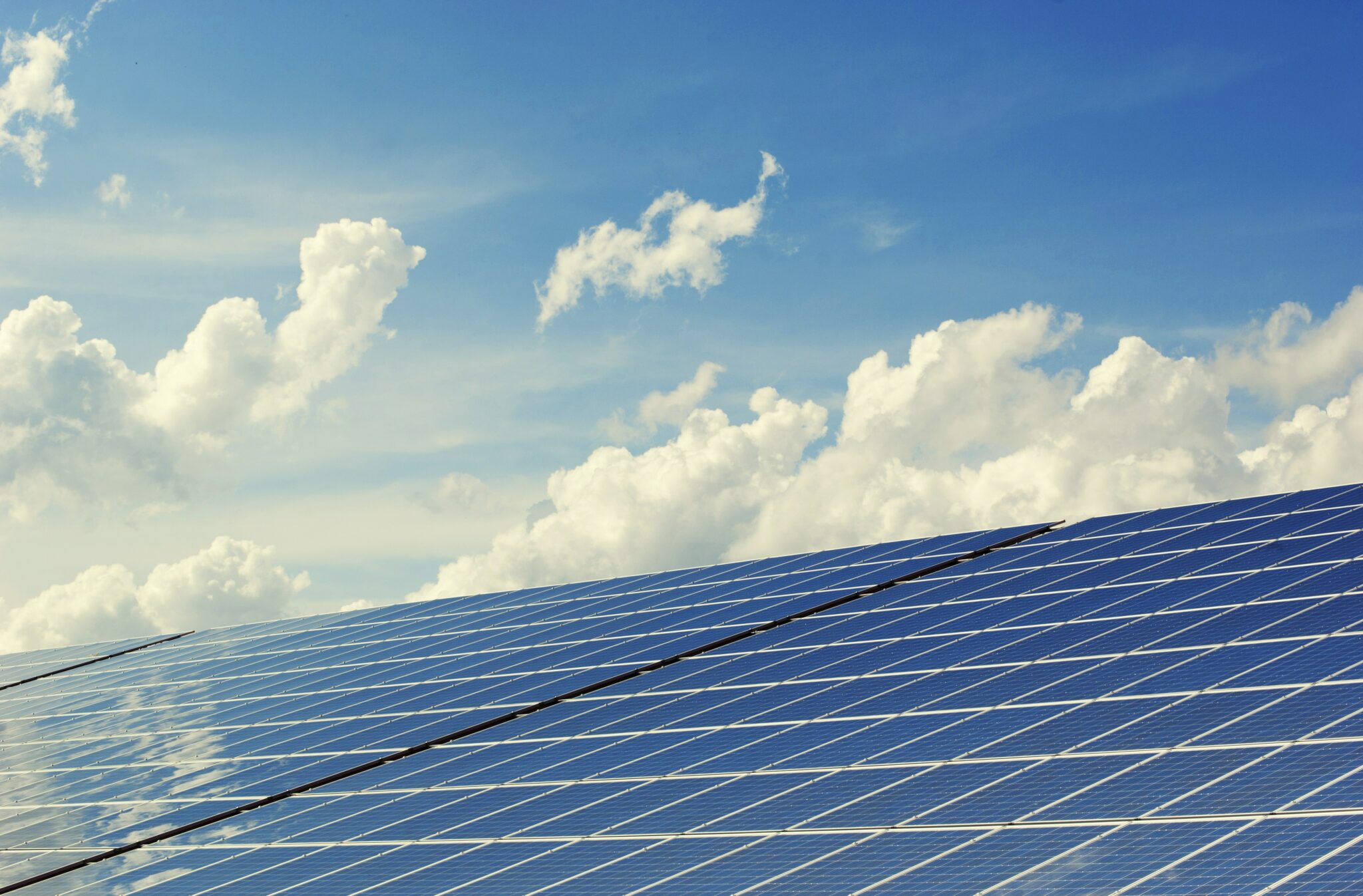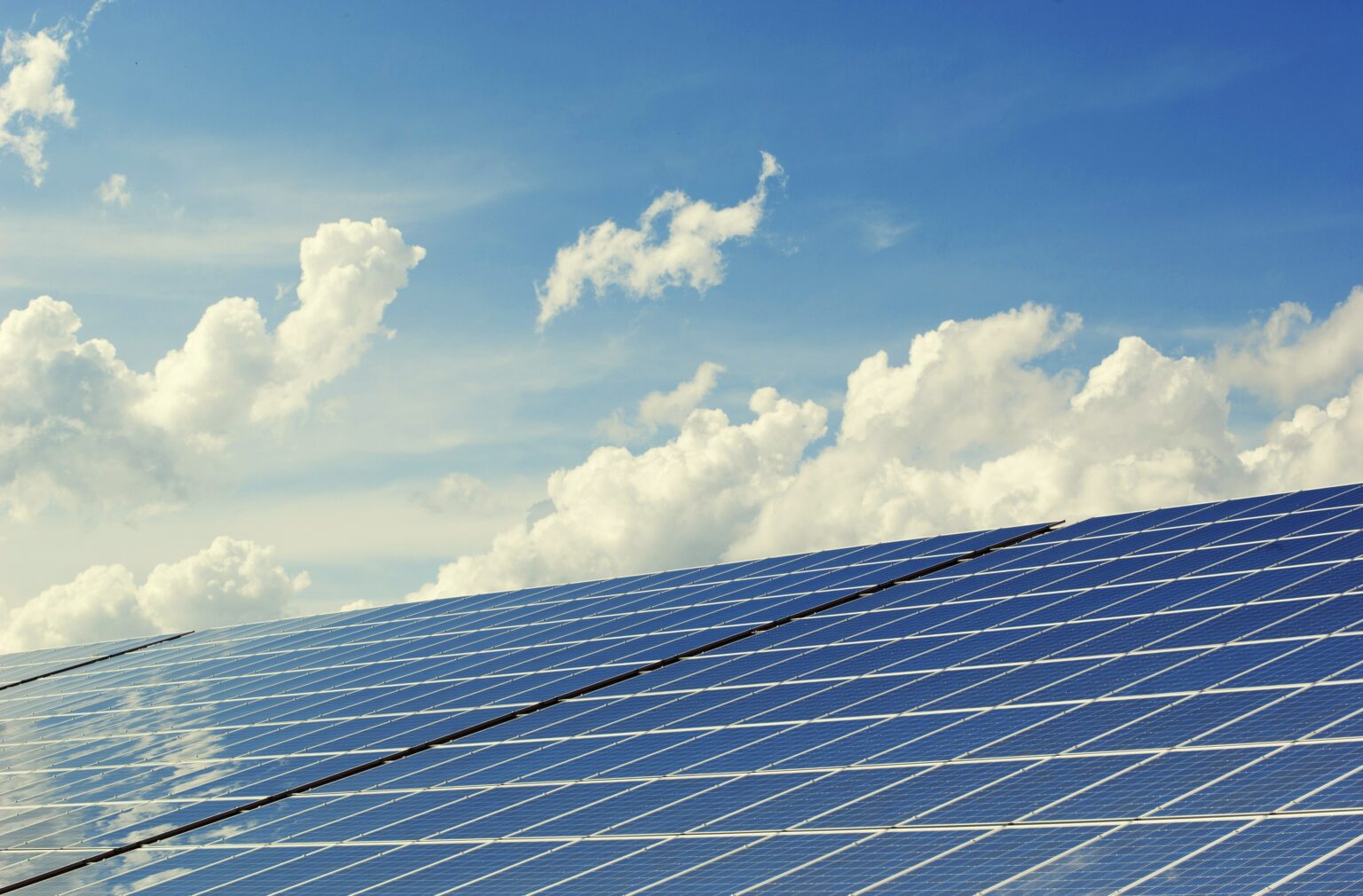 Leader in Transitioning Upstream Energy Production

FutEra is uniquely positioned to be a leader in Alberta clean power generation by evolving existing assets with new and innovative solutions

Leader in transitioning upstream energy production into power generation and sustainable infrastructure

A lower carbon future creates strong global demand for the electrification of the transportation industry
Power Generation and Sustainable Infrastructure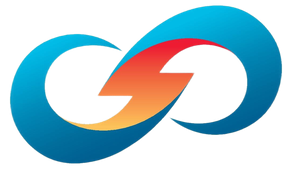 FutEra leverages its strong track record of operational expertise from upstream production to efficiently transition into new and clean revenue streams
Reduction in emissions
No additional sites
Operations team holds regulatory approvals allowing for shorter timelines
Recycling/repurposing legacy hydrocarbon assets for advantaged capital cost and enhanced project economics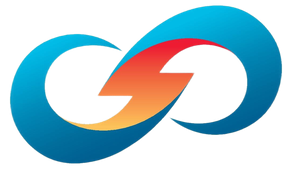 EXISTING POWER GENERATION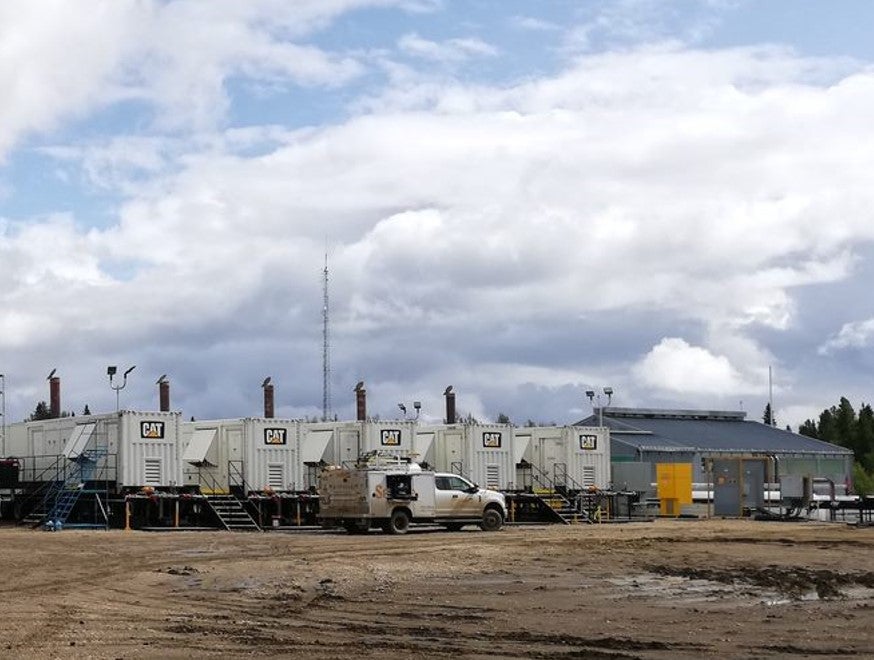 South Swan Hills Main Battery (3-19)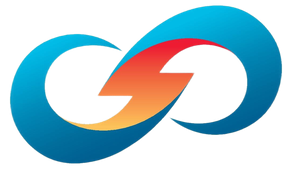 Built, Owned, and Operated 9 MW Natural Gas Power Generation Decreases Site GHG Emissions by 25%
Successfully executed with in-house expertise in 6 months
Reduced operating costs and lower emissions by transitioning from coal biased grid power to behind the fence, producer-backed natural gas power generation
Installed 9 MW of power generation for ~$10MM          (competitive $1.1MM/MW)

Commissioned July 2018

Current payout ~3.5 years
Established platform for future growth
21 MW of additional planned power generation

Five development targets totaling 100-125 MW of power generation capability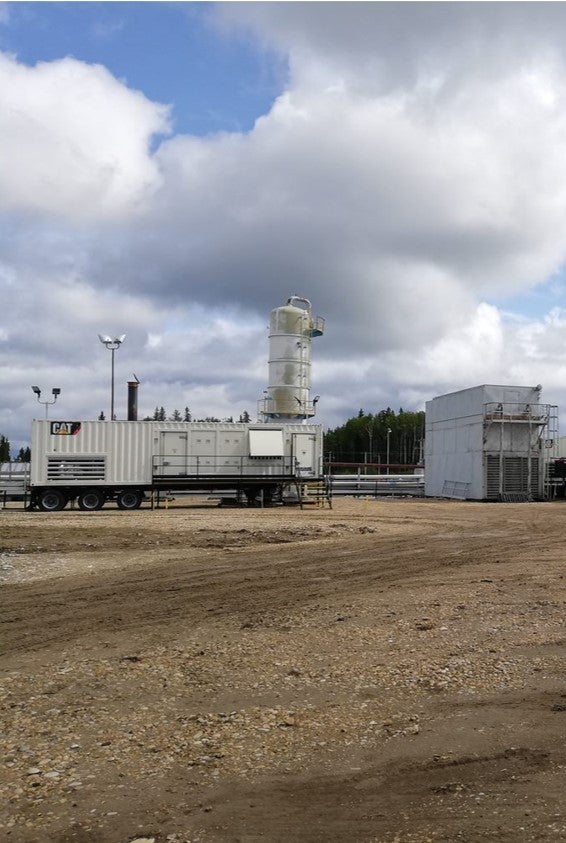 Established Technical and Administrative Teams
Regulatory Permits & Existing Operations
CO-PRODUCED GEOTHERMAL NATURAL GAS HYBRID POWER PROJECT
Power Production Process Overview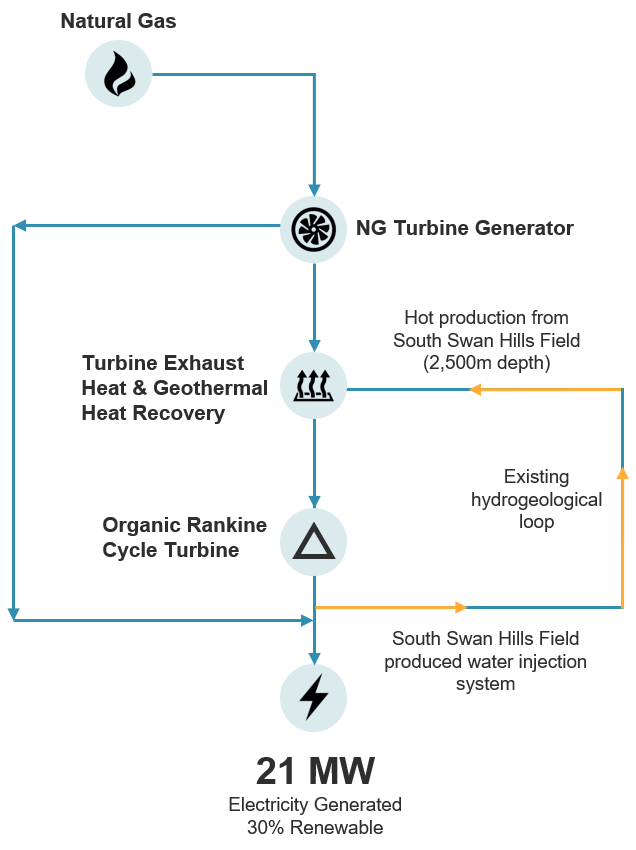 FutEra is currently developing its South Swan Hills Unit co-produced geothermal and natural gas hybrid power project 
21 MW of heat and natural gas generation

Measurable GHG reduction with associated revenues (carbon pricing)

Accelerated build and efficient CAPEX from repurposing existing assets with no new footprint

"Net zero" is phase two of 15 MW of natural gas power generation with carbon sequestration under investigation

The Swan Hills project considers GHG reduction a primary project outcome – using legacy infrastructure as an energy transition project
Reduces emissions by
31,000 tC02e/year
Reduction in emissions equates to taking 6,700 cars off the road per year
Geothermal Project Foundation
A Developed World-Class Reservoir
Recycle – Incremental resource recovery from high water cut wells by harvesting heat
Hot spot in Western Canadian Sedimentary Basin 

Security of heat supply validated by 60 years of reservoir and production data

Surface wellhead temperatures can be in excess of 100 degrees Celsius

Reservoir has over 1 billion barrels of fluid in place – project moves only 2-3% annually – virtually infinite instant hot water
Reuse – Recovering heat from existing produced fluid loop
Synergistic project using existing facility site, numerous production and injection wells, and 100's KM's of pipelines
Reduce – Brownfield project advantaged by existing operations
Large existing facility will eliminate the need for a new site – no new footprint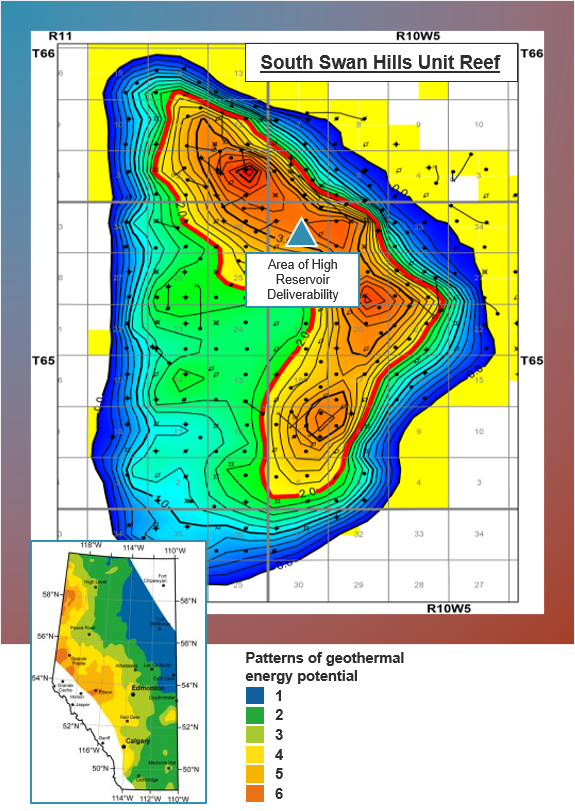 Phase 2 - Carbon Capture Utilization and Storage
FUTURE POWER PROJECT INVENTORY
Financing will launch FutEra's clean energy platform to efficiently execute on a robust inventory of identified and captured future power projects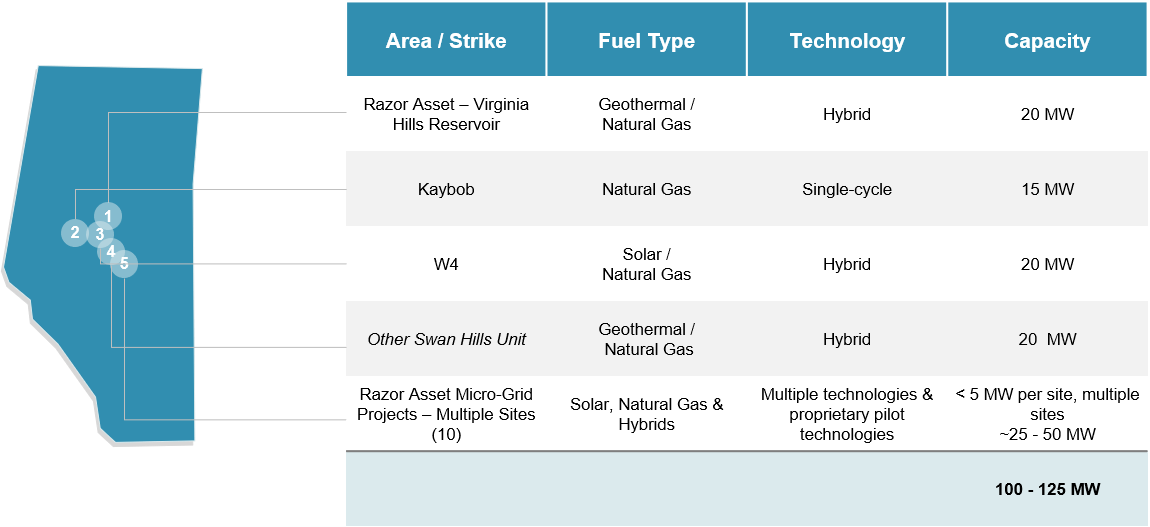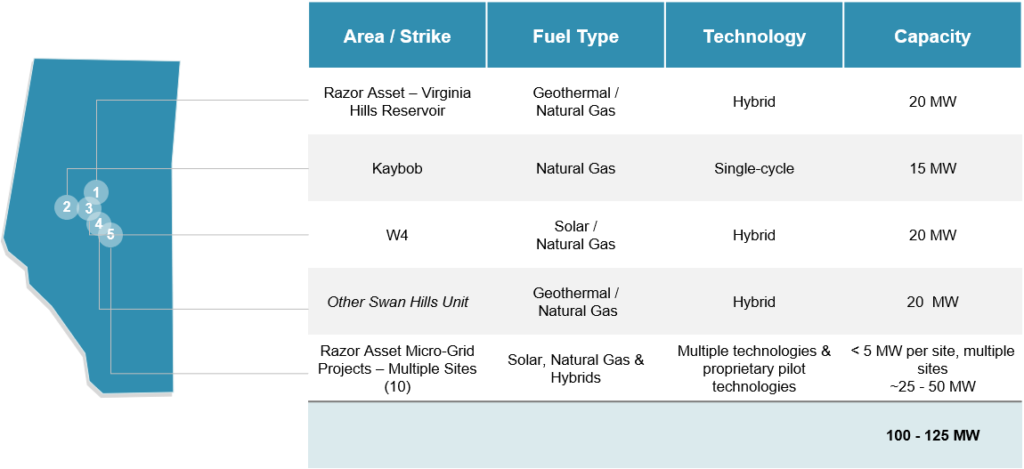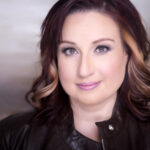 Patricia McLeod, K.C.
Chair, Board of Directors
Patricia leverages her credentials as an accredited Professional Director (ICD.D) and leadership roles in law and compliance to oversee the strategic direction and governance of corporations. Patricia has extensive experience as a corporate director and lawyer, working with diverse organizations in the public, private, and non-profit sectors. She's also the Board Chair of Pieridae Energy Limited and serves on the City of Calgary's Green Line Board. Patricia holds degrees in law and business from the University of Alberta, an MBA from Queen's University, and is certified in Compliance and Ethics. She's been recognized for her contributions, receiving the Queen Elizabeth II Platinum Jubilee Medal and accolades from BMO Financial and Women Get on Board. Additionally, she's been named one of Canada's Top 100 Most Powerful Women by WXN and Legal Advisor of the Year by Women in Finance Canada.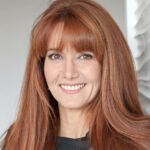 Lisa Mueller
President, CEO, and Director 
Lisa is educated as a mechanical engineer with over 20 years of technical and business development experience. Lisa began her career in the space sciences on a NASA project, then moved into the commercial arena by founding and growing her own manufacturing company. Most recently, she served as Senior Business Development Manager of Infrastructure at Shell Canada and President & CEO at Epoch Energy Development. Lisa joined Razor Energy in 2017 as Vice President New Ventures. In response to the global energy complex embracing a lower-carbon future, Razor Energy created a wholly owned subsidiary, FutEra Power. In 2023, the Alberta Investment Management Corporation, or AIMCo, purchased a majority stake in FutEra. As President and CEO, and co-founder, of FutEra Power, Lisa aims to leverage Alberta's current energy assets to develop a cleaner energy tomorrow, beginning with Canada's first operating co-produced geothermal power plant.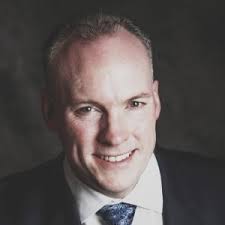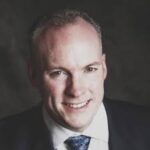 Doug Bailey
Director
Doug is the president and CEO of Razor Energy, and founder and director of FutEra Power. He is a designated accountant with over 30 years of commercial experience from heavy infrastructure construction to oil and gas exploration and production. Mr. Bailey has extensive capital markets and oil and gas industry experience. Starting with various restructuring mandates, Mr. Bailey evolved into a founder of Canadian Phoenix, which sold to Renegade Petroleum, and Hyperion Exploration. Most recently, Mr. Bailey co-founded Striker Exploration Corp. ("Striker"), which amalgamated with Gear Energy Ltd. in July 2016. Mr. Bailey is a member of the Chartered Professional Accountants of Alberta.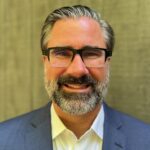 Kipp Horton
Director
Kipp is the President of ClearPath Energy Consulting Inc. where he advises and supports Indigenous communities on all aspects of the energy transition.  With over 25 years of senior leadership, commercial and technical experience in the renewable energy industry, Kipp is instrumental in spearheading innovative projects and fostering strategic partnerships in Western Canada.  Kipp's expertise encompasses every facet of renewable energy project development; guiding independent power producers through all project stages from conception to operations.  Kipp stewards the deployment of capital, both pre-Final Investment Decision (FID) and post-FID, across diverse project structures.  Kipp is a professional engineer registered in the province of Alberta.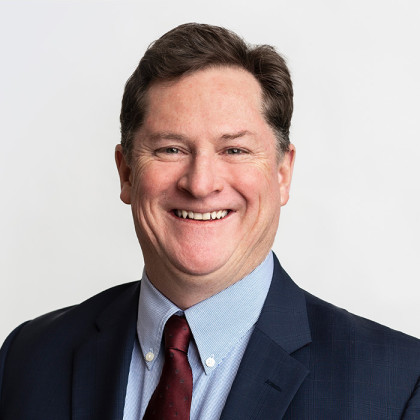 David Tiley
Director
David is Managing Director, Head of Fundamental Equities within Public Equities at the Alberta Investment Management Corporation (AIMCo), leading a team of portfolio managers and research analysts focused on identifying high conviction valuation discrepancies across the globe.  Prior to joining AIMCo in 2013, David was Head of International Investments for a global value investment team at one of Canada's largest institutional asset managers. David holds an M.Sc. in Accounting from Western International University, a BA (Honours) and MA in Political Economy from Carleton University, and a BA in Asian & International Studies from Griffith University, in Brisbane, Australia.  He also holds the Accredited Director (Acc.Dir.) and Chartered Investment Manager (CIM) designations. He has been a member of the Business Council of Alberta's Energy & Environment Committee since March 2021.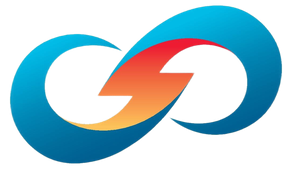 FutEra Power
900-500 5th Ave SW
Calgary AB T2P 3L5
Canada
24 Hour Emergency Number
1 587-287-1793
© FutEra Power Copyright 2020